New Gisborne Vendor

Hi Jan,

Thanks so much to you and all the Team there.
It was terrific how smooth it all went.

Cheers,

N and P
New Gisborne
---
New Gisborne Vendors
"Dear Jan,
Thank you so much for your effort in selling our property in only two weeks, and for the asking price. We are so impressed with how easy it was. Thank you for the tips on presenting the property, but most of all, thank you for the compassion you showed us at this most difficult time".
New Gisborne
---
New Gisborne Vendors
We can not thank Gisborne Realestate enough with selling our home recently. Jan & Rob worked tirelessly and with their expertise and sound advice we were able to achieve a great outcome with the sale could not recommend them highly enough.
Thank you Gisborne Realestate.
 
Jeff & Krissy
New Gisborne
---
Vacant Land - Gisborne Vendors
"Gisborne Real Estate have helped us buy one property and sell two. While these activities can sometimes be stressful, GRE made the work a pleasure.
Rob, Jan and staff managed the process seamlessly, providing us with well researched market information, accurate valuations and trouble-free property inspections.
We give their professionalism, their knowledge and their humour 5-stars…"
Gisborne
---
Gisborne Vendors
"We wish to thank you all at Gisborne Real Estate for your great effort in selling our home of 21 years, in particular Jan and Rob who did the negotiating, Christie and those who worked behind the scene.
We hired you because you showed it was a pleasure for you to do it rather than just a task. We are surprised at how quickly you got our message out there to achieve the result we were hoping for in such a short time. You did it without fuss and that special friendly touch.
We appreciated your honesty, transparency and knowledge as well as your understanding of both sellers and purchasers needs. It was a pleasant experience and a great outcome.
It is with confidence that we recommend your agency to anyone who wish to sell their property".
Gisborne
---
Riddells Creek Vendor
"On behalf of my brother Peter and myself, we would like to thank you and your team for the very professional and fast way you all dealt with the sale of my sister house.
It made the whole experience stress free for us both and we took on board all the advice you gave us.
I have no problem recommending your Real Estate business to my friends and family if they ever decide to buy or sale in the Gisborne Macedon area".
Riddells Creek
---
Riddells Creek Vendor
Dear Jan

Thank you Jan and your team at Gisborne Real Estate for the wonderful result achieved selling my home, "listed for 2 weeks only".

Your attention to detail, no fuss approach to listing, promotion and sale was greatly appreciated.

Thank you for your considerations to selling costs, no unnecessary expenses need to achieve a successful sale, your understanding of both seller and buyers needs is incredible.

I felt like family, not just another client or number.

"Love your work"

Kind regards

June
- Main St, Riddells Creek
---
Clarkefield vendors - Riddells Creek purchaser
Hi Jan,
Properties are as diverse as people and places – one size does not fit all. We found by using an independent family based real estate agent we had personalized service and advice, tailored to meet our needs for not only selling our family property of over 40 years, but downsizing into a perfect replacement home.
Thank you to Jan, Rob and Christy for all your help and support through our transition from one home to another. "
Regards,
Joan
Clarkefield
---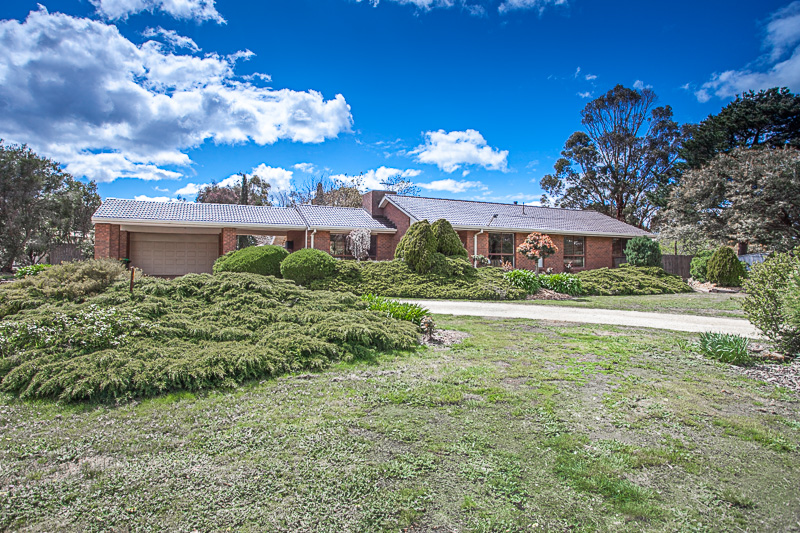 Riddells Creek Vendor
"Jan and her team were fabulous to deal with when I decided to sell my home, they provided me with excellent feedback, were easy to deal with and negotiated a price that met my expectations."
Riddells Creek
---
Coimadai vendors
Thank you, GISBORNE REAL ESTATE and you, in particular, Jan for all your help selling our property good advice and your persistence got us there also your help long after the sale has been great you put in a lot of hours for us. Your friendly staff also need to be thanked for their help and good service thanks. You were always there when we needed you with a smile and encouraging words also Michelle has given us a lovely Granddaughter and has set up the house with her new Husband and baby you have been a friend, not just an agent and we are glad to have chosen you and your company.
Thank you from us all ...Neil, Christine, Leon, and Michelle
- Bacchus Marsh Road
Coimadai
---
Riddells Creek Vendors
Hello Jan,
Just a little note to express our gratitude for the efforts of all the team in securing the sale of our family home.
We were thoroughly delighted at the sale price that was achieved by the team through their negotiations, the agreed amount was over and above our expectations.
Certainly the selling price surprised our neighbours!
We really appreciated the way you and the team kept us up to date on the market and buyer interest along the way and the efficient way that paperwork was managed and our deposit released.
This meant a hassle free sale for us.
So once again a big thankyou on a job well done.
All the very best for the future,
Regards P and M
Riddells Creek
---