Purchaser and Vendor Gisborne
To whom it may concern,

As the "dust settles" following two real estate transactions concluded by my wife and me over the past 3 or 4 months, I take a moment to prepare a few words of thanks to the delightful Real Estate Agent, Jan Paul, who acted for us over both programs.

I initially made contact with Jan seeking details about a home we thought we may be interested to purchase. She was immediately so pleasant, helpful and knowledgable on the phone sharing with me an impressive critique of the property, and arranging, at my request, an early inspection of the home. A couple of days later Jan met and guided us through, what presented itself as a magnificent, very well prepared property, which I must admit Val and I fell "in love with" upon that first, well-guided, viewing.

Jan followed through advising and assisting us in making an offer after a second inspection, leading successfully to acceptance, a contract, etc and finally a sale. We could not thank the lovely Jan in any way sufficiently for her unwavering assistance and attention to detail, in the transaction that went "like clock-work"!

As we were awaiting settlement on our newly acquired home, I was deeply committed and involved as the sole executor of my dear deceased mother's estate.

That estate required the sale of the property my mother had owned and lived in for many years. Well, you can imagine, with the wonderful assistance Jan had shown us, and the rapport that had developed between us, I called upon her (this time as a seller) to market my mother's home. Again Jan came up "trumps". Taking the assignment on with total commitment, Jan arranged advertising, including a front of property sign, shop window presentations, internet listings etc. She assisted my wife and me in showing the home off at its best, and launched a relentless promotion campaign, leading to many site inspections, during a very "challenging" time at the peak of the COVID 19 disaster.

Jan was successful in obtaining a most pleasing offer for the property within about 2 months. Upon my acceptance, I had a contract signed with settlement within about a further 2 months.

Thank you most sincerely, Jan. Another job well done!
Ian K

- Mr & Mrs K.
Gisborne
---
FROM VENDOR OF SMALL ACREAGE FITZGERALD ROAD, BULLENGAROOK (original available for authentication)
"Selling a house can be a stressful time but Jan with her calm manner and quiet efficiency made it as stress free as possible….Jan follows up and follows through…unpretentious and practical Jan gives you great support when you're selling your home.."
- Ms J.
---
Acreage Lancefield area
Working with Gisborne Real Estate to sell our property has been a wonderful experience. Selling a property can be a stressful time but the team at Gisborne Real Estate made it seamless.

- Michelle and Paul
---
Gisborne Vendor
Thanks to Jan at Gisborne real estate. The process was smooth and easy and Jan worked hard to get us top dollar. Would highly recommend jan to others looking to upgrade or downsize.
- D. & R.
Gisborne
---
Riddells Creek Vendor
Many thanks to Jan and the Team at Gisborne real estate. My two properties at Riddells Creek were sold well within my expected timeframe and at the value that they were worth. The process was easy and I felt it was good to deal with a smaller company that is in touch with its customer base.
- Ron
Riddells Creek
---
Vendor Taylors Lakes- Purchaser Gisborne South
We employed GRE to sell our property in Taylors Lakes and the sale process was smooth, successful and enjoyable.
Excellent and honest communication with no overpriced bunkum marketing or slick sales pitch that you often get with the big Real Estate agents that are more interested in how they look and how they sound.
If you are looking for an agent who is experienced, professional, friendly with a good sense of humour and realistic about the current market than look no further than GRE. From first hand experience , we would strongly recommend GRE when selling or buying.
- K & D
Taylors Lakes
---
Riddells Creek Vendors
Hi Janis
Thank you for your excellent service which resulted in a quick and no fuss sale of our Riddells Creek unit. We cannot recommend you highly enough for the stress free sale and the assistance of your wonderful sales team.
Truly outstanding service.
Will not hesitate to use your professional company for our next sale.
C & V
- C & V
Riddells Creek
---
New Gisborne Vendor

Hi Jan,

Thanks so much to you and all the Team there.
It was terrific how smooth it all went.

Cheers,

N and P
New Gisborne
---
New Gisborne Vendors
"Dear Jan,
Thank you so much for your effort in selling our property in only two weeks, and for the asking price. We are so impressed with how easy it was. Thank you for the tips on presenting the property, but most of all, thank you for the compassion you showed us at this most difficult time".
New Gisborne
---
Riddells Creek Vendor
"On behalf of my brother Peter and myself, we would like to thank you and your team for the very professional and fast way you all dealt with the sale of my sister house.
It made the whole experience stress free for us both and we took on board all the advice you gave us.
I have no problem recommending your Real Estate business to my friends and family if they ever decide to buy or sale in the Gisborne Macedon area".
Riddells Creek
---
Riddells Creek Vendor
Dear Jan

Thank you Jan and your team at Gisborne Real Estate for the wonderful result achieved selling my home, "listed for 2 weeks only".

Your attention to detail, no fuss approach to listing, promotion and sale was greatly appreciated.

Thank you for your considerations to selling costs, no unnecessary expenses need to achieve a successful sale, your understanding of both seller and buyers needs is incredible.

I felt like family, not just another client or number.

"Love your work"

Kind regards

June
- Main St, Riddells Creek
---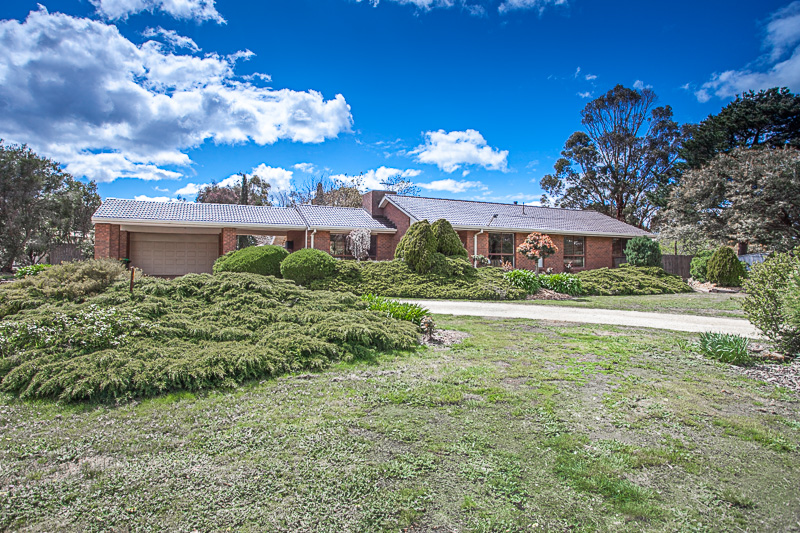 Riddells Creek Vendor
"Jan and her team were fabulous to deal with when I decided to sell my home, they provided me with excellent feedback, were easy to deal with and negotiated a price that met my expectations."
Riddells Creek
---
Coimadai vendors
Thank you, GISBORNE REAL ESTATE and you, in particular, Jan for all your help selling our property good advice and your persistence got us there also your help long after the sale has been great you put in a lot of hours for us. Your friendly staff also need to be thanked for their help and good service thanks. You were always there when we needed you with a smile and encouraging words also Michelle has given us a lovely Granddaughter and has set up the house with her new Husband and baby you have been a friend, not just an agent and we are glad to have chosen you and your company.
Thank you from us all ...Neil, Christine, Leon, and Michelle
- Bacchus Marsh Road
Coimadai
---
Riddells Creek Vendors
Hello Jan,
Just a little note to express our gratitude for the efforts of all the team in securing the sale of our family home.
We were thoroughly delighted at the sale price that was achieved by the team through their negotiations, the agreed amount was over and above our expectations.
Certainly the selling price surprised our neighbours!
We really appreciated the way you and the team kept us up to date on the market and buyer interest along the way and the efficient way that paperwork was managed and our deposit released.
This meant a hassle free sale for us.
So once again a big thankyou on a job well done.
All the very best for the future,
Regards P and M
Riddells Creek
---